Malibu C Hard Water Wellness Remedy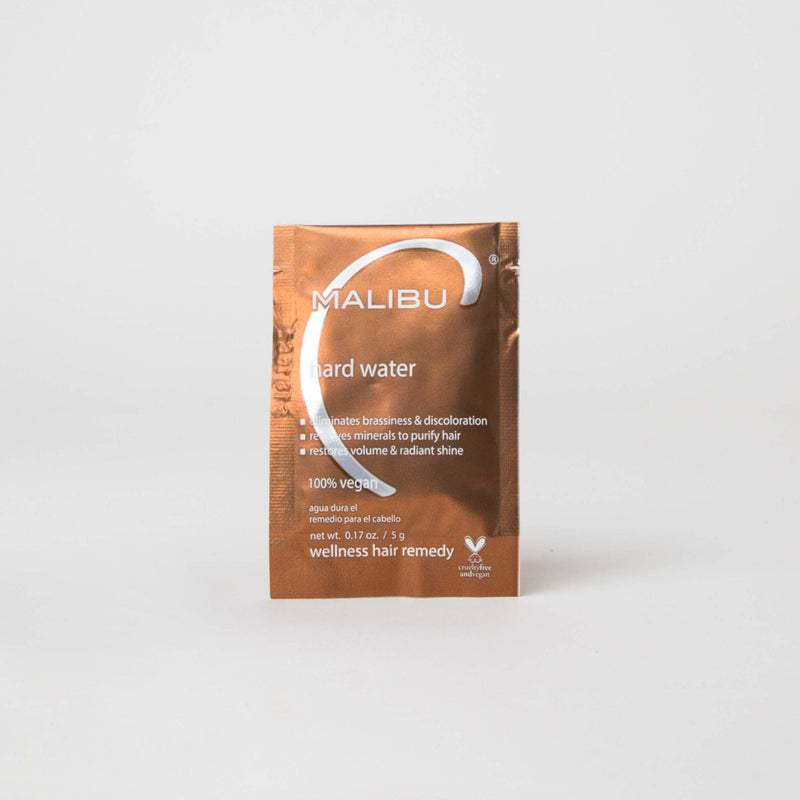 Malibu C Hard Water Wellness Remedy
Order now for despatch
today
.
Product Details
- 100% Vegan, ionic food-grade, wellness ingredients
- Immediately improves the look and feel of hair
- Formulated with a patented nature-identical vitamin C complex
- Enhanced with nourishing chelators
- Hermetically sealed eco-chic, travel-ready sachet
- Formulated without preservatives, parabens, gluten, fragrance and no sodium chloride (salt) added
When horrendous hard water encountered at home or abroad gives your hair a truly tough time, this weekly wellness hair remedy restores the life of weighed down locks for body, bounce and sheer brilliance.
Suitable for those who may have experienced discolouration, damage or dullness resulting from malicious hard water minerals hiding in your water.
Key Benefits:
Directions:
Shampoo hair as normal. Then pour Hard Water crystals across wet palm. Rub hands together, adding water to dissolve crystals. Apply throughout hair, then allow to remain on hair for up to 5 minutes. Rinse. Shampoo, rinse thoroughly. Apply conditioner as normal.
UK and International
All orders over £199 will qualify for Free Next Working Day delivery.
For more information on shipping please visit our Delivery Information page.