Crazy Color Semi Permanent Hair Colour - Neutral Mix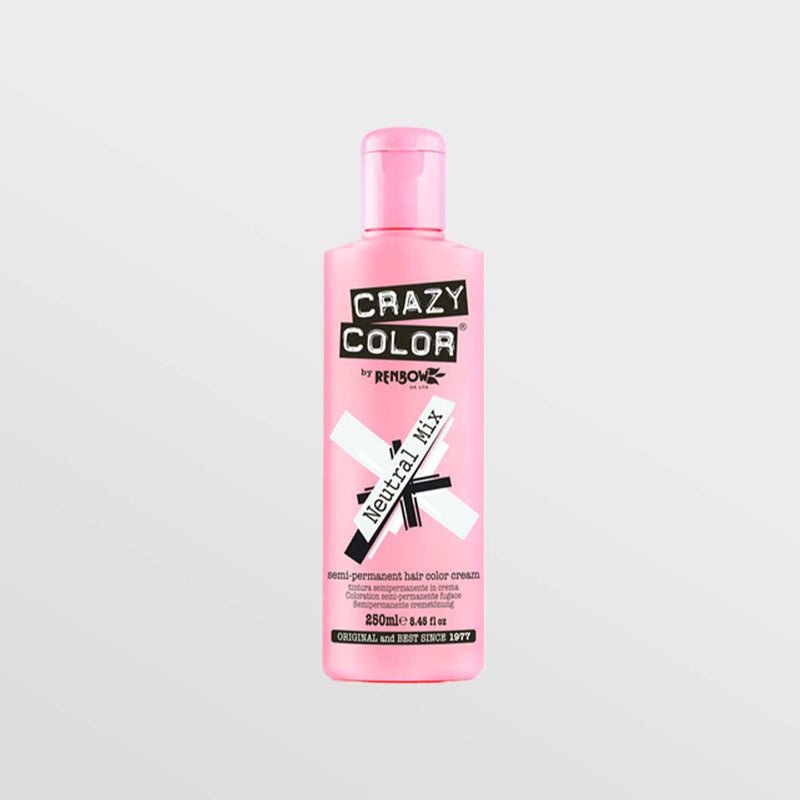 Crazy Color Semi Permanent Hair Colour - Neutral Mix
Product Details
- Semi Permanent Hair Color
- Ammonia Free
- 100% Vegan & Cruelty-Free
Our Neutral mix hair dye is one of our most versatile products and is an essential for all at-home colorists. A popular use of this product is to tame one of our more vibrant colors to achieve a sweet pastel hue. This neutraliser also allows you to mix and match between colors to find one which suits you best. Crazy Color Neutral is curl-approved and can also be used on it's own as a gloss treatment for your hair.
Mix with all 40 shades to create tailored pastels with limitless color combinations. Can be used on its own or as a hair gloss treatment.
UK and International
All orders over £199 will qualify for Free Next Working Day delivery.
For more information on shipping please visit our Delivery Information page.