Crazy Color Extend Color Safe Shampoo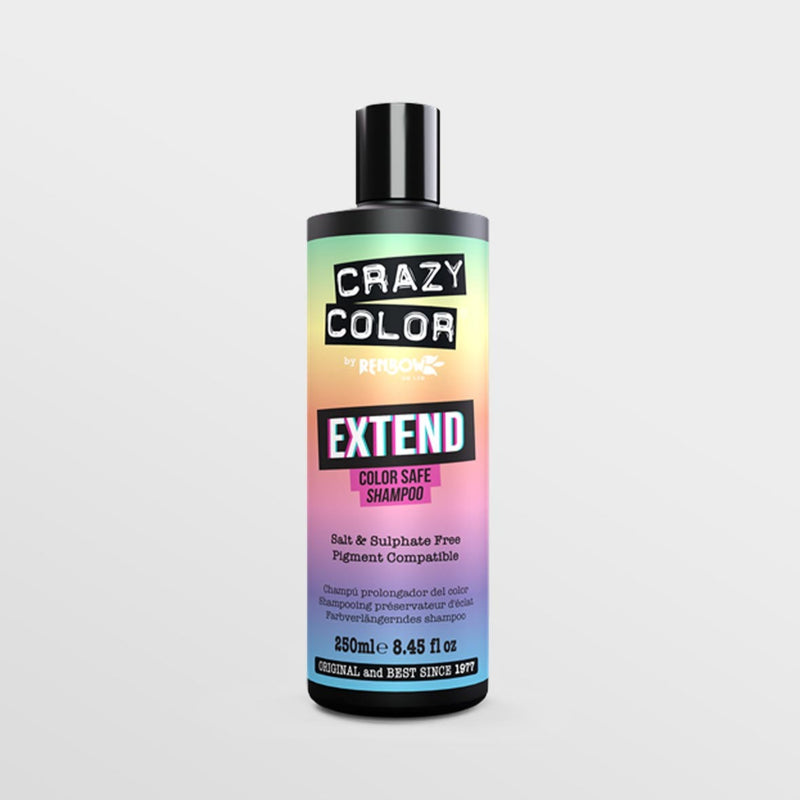 Crazy Color Extend Color Safe Shampoo
Regular price
$12.95
$12.95
Product Details
- 100% Vegan & Cruelty-Free
Extend the life of your hair color with our Color Safe Shampoo. We have formulated this product to care for and revive all semi-permanent and oxidative color-treated hair. It contains a trio of essential oils to provide increased hydration, elasticity and keep your colored hair feeling healthy. Frequent use will help seal the color into the hair shaft, creating optimal vibrancy - perfect for all hair colors!

Apply to wet hair and gently massage into roots and ends of hair. Rinse thoroughly.

UK and International
All orders over £199 will qualify for Free Next Working Day delivery.
For more information on shipping please visit our Delivery Information page.